Creating a Prosperous Future for Oceano
as a Destination Beach Community
The Oceano Economic Development Council is an apolitical organization devoted to revitalizing Oceano with a thriving economy, while conserving the community's cultural diversity, historical heritage and essential character.
We envision a future in which all Oceano residents have access to good-paying jobs, affordable housing, and a high quality of life.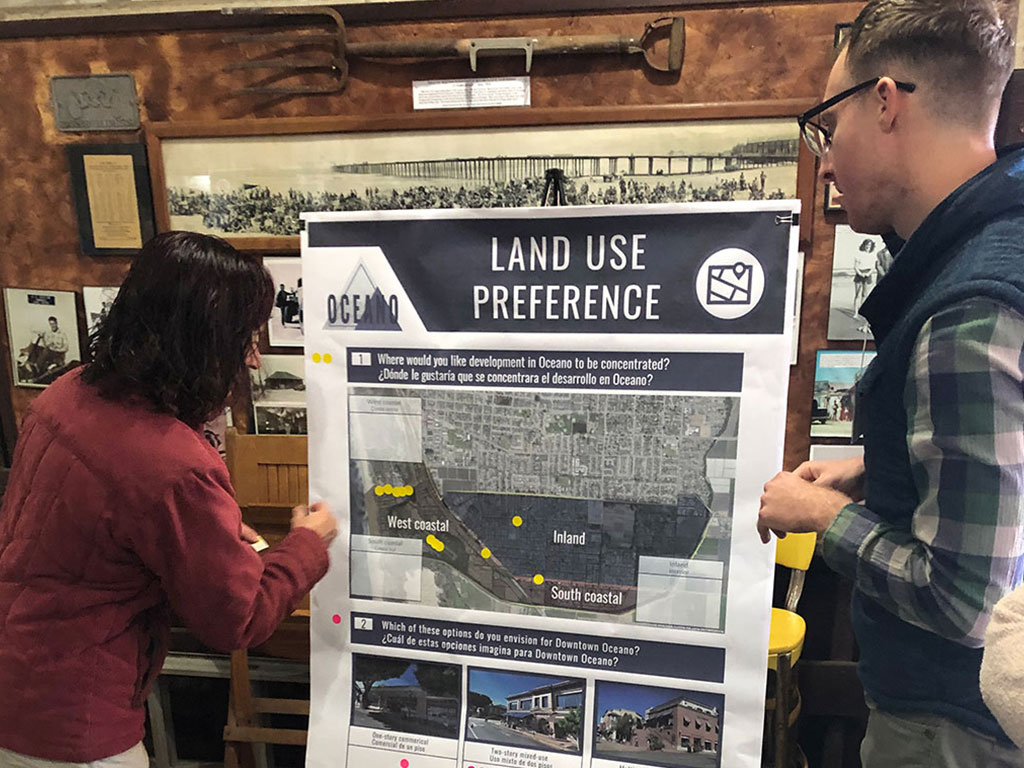 The Council's goal is to obtain County approval of a plan to redevelop Oceano based on the land-use preferences of its residents and on regional economic benefits.
The nature of the Council's work is exploratory, not prescriptive. It sees as its role to assess possibilities for Oceano's equitable economic development without prescribing solutions or taking positions on issues.
Over the years, Oceano's beachfront and other land elements have been used to serve the interests of others first, with consequential adverse impacts on community residents.
The Council's work focuses on determining what Oceano residents deem to be the highest and best uses of their land.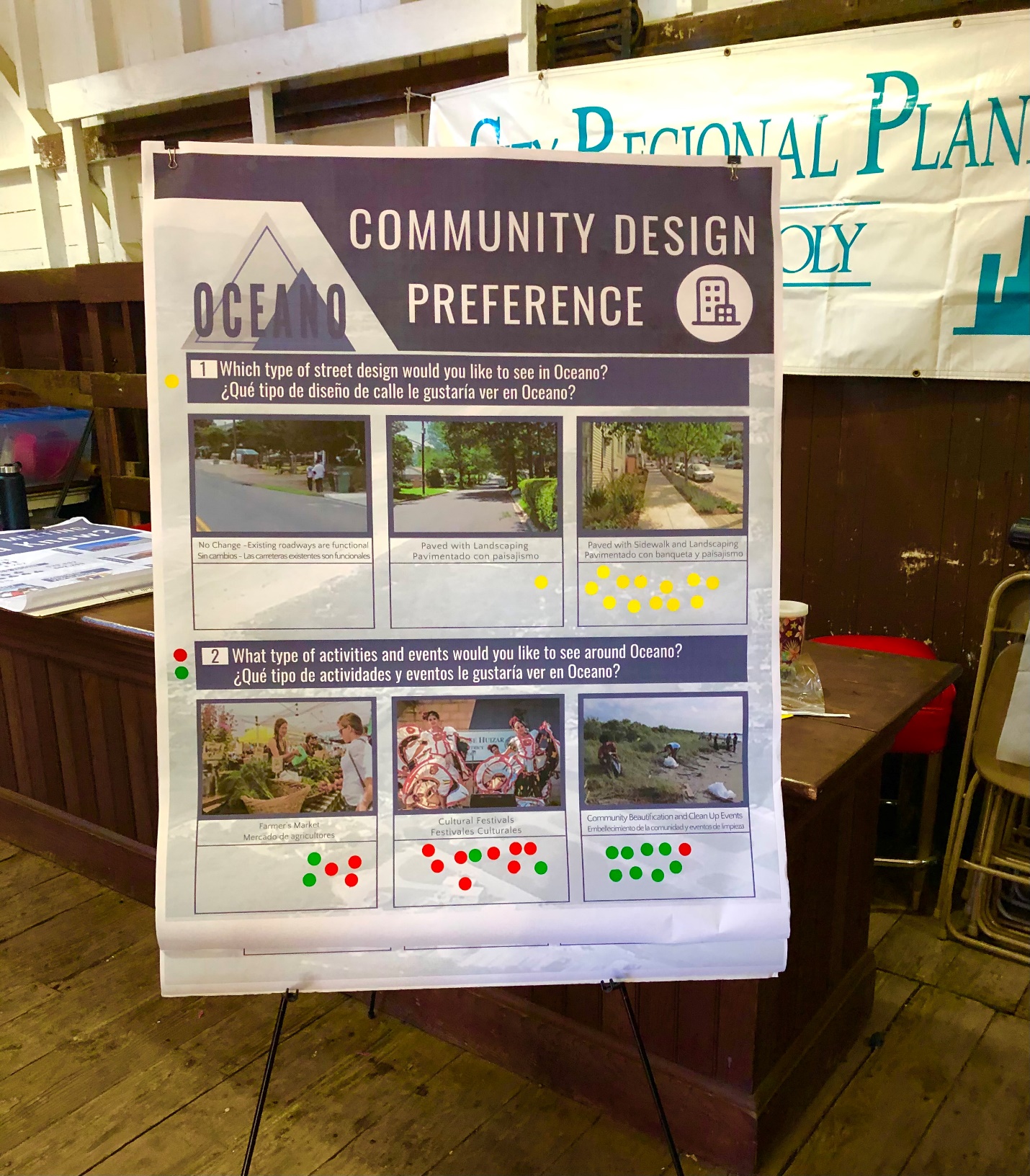 What a Vehicle-Free Beachfront Means to Oceano
Oceano needs a vehicle-free beachfront to become a true beach community with visitor-serving and job-creating businesses.1 And Oceano families need a safe beachfront for pedestrian use.
The 1982 repurposing of Oceano's beachfront for vehicular access to the Dunes greatly diminished its pedestrian appeal and use. In so doing, it also pre-empted the community's prospects for expanding its economy beyond its agricultural base into the hospitality industry.
Oceano's depressed economy contrasts sharply with the thriving economy of neighboring Pismo Beach, whose tourism economy has boomed since vehicles were banned from its beachfront in the 1980s.
1In pointing out what a vehicle-free beachfront means to Oceano, OEDC is not advocating for or against recent action taken by the California Coastal Commission to phase out OHV activity in the ODSVRA and Pismo State Beach. It is simply saying that a vehicle-free beachfront is necessary for Oceano or any community that wants to be a destination beach community. For more than a hundred years Oceano residents have sought to be that kind of community, an aspiration that the OEDC plans to freshly assess in an upcoming community-wide study.